Australia's ministerial department of Treasury reached out to the public to seek consultation regarding draft legislation that would exclude cryptocurrencies from being taxed as a foreign currency if passed.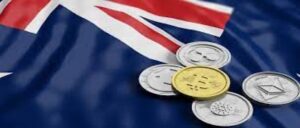 In a press release, Assistant Treasurer Stephen Jones highlighted the Australian government's intent to exclude crypto assets from being regarded as a foreign currency for tax purposes. However, the legislation would have no impact on the collection of capital gains taxes on crypto held as investments.
If signed into law, the legislation will see the amendment of the existing definition of digital currency in the Goods and Services Tax (GST) Act — effectively excluding crypto assets from the definition of foreign currency. GST is a broad-based tax levied on goods, services and items sold or consumed in Australia.
The public has been provided with 25 days, from Sept. 6 to Sept. 30, to share their opinion on the proposed legislation.
The Treasury noted that the respondent's personal information, including name and address, will be made public if not proactively opted out from the same.
Source: cointelegraph