To address some issues caused by Decree No. 152/2020/ND-CP dated 30 December 2020 (Decree 152) and following meetings between government authorities and business associations, a draft decree has been issued to amend Decree 152 (Draft Decree)
This update highlights the most notable changes compared to the current Decree.
1. Time Limit related to Demand for Foreign Workers
According to the Draft, an employer shall determine the demand for foreign workers for every job position for which Vietnamese workers are underqualified and send a corresponding report to the Ministry of Labor, War Invalids and Social Affairs or the People's Committee of the province or central-affiliated city where foreign workers are expected to work between 30 and 180 days before the expected date of employment of foreign workers. It can be seen that, compared to Decree 152, which only stipulates a time limit of at least 30 days in advance, the draft has been updated and supplemented, in particular with respect to the deadline for performing the reporting obligation to the competent authority.
For the positions for which an employer expects to recruit a foreigner and employ under a labour contract needs to notify the recruitment process and results of the recruitment examination for Vietnamese workers on the national job website (https://dvc.vieclamvietnam.gov.vn/) and the job seeker and job search website of the Employment Service Centers of the provinces and cities and other media. This needs to be done at least 10 days before the date the report with the demand for labour will be submitted. This is a new regulation to ensure employment opportunities for Vietnamese workers, which may be more burdensome for employers who need to recruit foreign workers.
The positions approved to recruit foreign workers under the abovementioned regulations shall remain valid within 180 days from the date of work commencement of each position as specified in the written approval.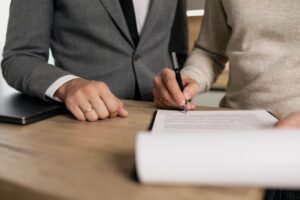 2. When not Required to Determine the Need to Use Foreigner Workers
Besides the cases specified in Decree 152, an employer does not need to determine the need to employ a foreigner if the foreigner is:
Getting married to a Vietnamese citizen and intended residence in Vietnam;
A foreign lawyer who has been granted a lawyer's practising certificate in Vietnam in accordance with the Law on Lawyers;
Entering Vietnam to provide professional and engineering consulting services or perform other tasks intended for research, formulation, appraisal, supervision, evaluation, management, and execution of programs and projects using official development assistance (ODA) in accordance with regulations or agreements in international treaties on ODA signed between the competent authorities of Vietnam and foreign countries;
A volunteer working in Vietnam implementing international treaties to which Vietnam is a signatory and certified by foreign diplomatic missions. foreign or international organisations in Vietnam; and
Certified by the Ministry of Education and Training as a foreign worker entering Vietnam for teaching and research purposes, leading or assisting leaders of education and training institutions, except for labour contract-based employment.
3. Exemptions from Confirmation of Work Permit Exemption
In the Draft Decree, the case of foreigners marrying a Vietnamese citizen and living in Vietnam is no longer a ground to be exempted to obtain a confirmation of work permit exemption.
4. Supporting Documents Required for Work Permits
The Draft Decree provides clarifications on documents required to apply for a work permit. These documents are required to provide evidence related to the positions of managers, executives, experts, specialists, or technical workers.
5. Re-issuance of a Work Permit
New is also that, in case of changing the name of an enterprise without changing the working enterprise code stated in a valid work permit, the employer has to apply for the re-issuance of a work permit.