On August 5, 2022, The National Action Plan on prevention and combating money laundering, terrorist funding, and proliferation financing of weapons of mass destruction for the period 2021–2025 was promulgated, by Decision No. 941/QD–TTg, which was signed by the Prime Minister.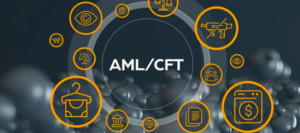 The following are the Plan's particular goals: Especially in high-risk sectors, increase the effectiveness of money laundering and terrorist funding investigation, prosecution, trial, and asset recovery. based on international and domestic cooperation; increasing the negotiation and signing of Memorandums of Understanding with foreign nations on anti-money laundering, strengthening and improving the effectiveness of international cooperation;
Every year, before February 15th, the State Bank of Vietnam is required to compile and submit a report to the Prime Minister outlining the outcomes of the execution of the previous year's Plan. collaborating with the State Bank of Vietnam and relevant ministries and branches to ensure that annual reports on implementation achievements are sent to the State Bank of Vietnam by January 15 in order to be summarized and reported to the Prime Minister.
The decision is effective as of August 5, 2022.