The proposed partnership aims to build a crypto-friendly digital city similar to the virtual free zone in Dubai.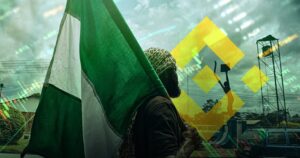 The Nigerian government has held a preliminary meeting with crypto exchange Binance to potentially establish a special economic zone aimed at supporting crypto and blockchain-related businesses.
NEPZA tweeted: "NEPZA in discussions on partnership with Binance and Talent City for the first Virtual Free Zone in West Africa similar to the Dubai Virtual Free Zone. At Preliminary meetings in Dubai this week are Nadeem Ladki (Binance Executive Director-Regional Strategic Partnerships)."
Speaking to Cointelegraph, a Binance spokeperson said the motive behind the plan was to drive long-term economic growth through digital innovation:
"As we continue to support blockchain adoption across the African continent, Binance is keen to collaborate with The Nigeria Export Processing Zones Authority to establish a virtual free zone with the aim of generating long-term economic growth through digital innovation."
"We look forward to sharing key details when plans have been finalized", the Binance spokesperson added.
Nguồn:  Cointelegraph