October 28, 2022  Government Promulgates Decree No.: 89/2022/Nd-Cp  On Regulating Functions, Tasks, Powers And Organizational Structure Of The Ministry Of Planning And Investment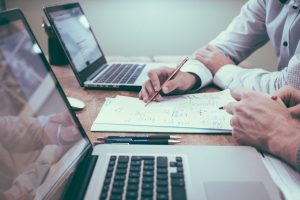 The Ministry of Planning and Investment is an agency of the Government, performing the function of state management of socio-economic development strategies, planning, planning, development investment and statistics, including: general advice on socio-economic development strategies and plans; zoning; national public investment plan; economic management mechanisms and policies; domestic investment, foreign investment in Vietnam and Vietnam's investment abroad; economic sector; sources of official development assistance (ODA), concessional loans and non-refundable aid that are not part of official development assistance and aid from Vietnam to other countries; Bidding; statistical; enterprise development, collective economy, cooperative economy; State management of public services in the branches and domains under the ministry's state management in accordance with law.
The Ministry of Planning and Investment shall perform the duties and powers as prescribed in the Government's Decree No. 123/2016/ND-CP dated September 1, 2016 defining the functions, tasks, powers and organizational structure. Ministry, ministerial-level agencies, Decree No. 101/2020/ND-CP dated August 28, 2020 of the Government amending and supplementing a number of articles of Decree No. 123/2016/ND-CP and tasks the following specific duties and powers:
1. To submit to the Government a law project or ordinance project, a draft resolution of the National Assembly, a draft resolution of the National Assembly Standing Committee, and a draft resolution or decree of the Government according to programs and plans. develop annual laws of the Ministry approved and programs, projects and schemes as assigned by the Government, the Prime Minister.
2. To submit to the Government the 5-year and annual socio-economic development plans of the whole country, the main macro balances of the national economy; strategies and plans for mobilizing and using development resources; plans to build and amend mechanisms and policies on macroeconomic management; national master plan; medium-term and annual public investment plans; investment policy in national target programs and public investment programs; other programs and projects as assigned by the Government.
Source: Thu vien phap luat