LEGAL PROCESS FOR ESTABLISHING A BUSINESS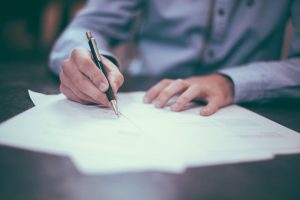 Legal basis:
Article 20 of Decree 43 on Enterprise Registration
Article 25 Decree 43/2010/ND-CP dated April 15, 2010
Circular No. 01/2013/TT-BKHDT dated January 21, 2013
Circular No. 156/2013/TT-BTC dated November 6, 2013
Circular 39/2014/TT-BTC
I. Prepare the information to make a Business Profile
Choose the type of business
Prepare CI (Passport) notarized copy
Choose company name, head office address
Charter capital selection
Select the title of the representative
Choose a business category
II. Company establishment process
Drafting company profile
Submit your application at the Provincial Business Registration Office
In case of authorization to submit, a power of attorney is required
You can register to establish a company through the website of the Department of Planning and Investment, to save time
Get a business registration certificate after 5 days
III. Procedures for making a seal of a legal entity
Take a copy of the Business Registration Certificate to the establishment that has the function of stamping to make a legal entity seal for the company.
The seal of the legal entity will be transferred to the police office of the province or city for the police to check the registration and return the seal to the enterprise.
When coming to receive the seal, the representative of the enterprise brings the Certificate of Business Registration (original) and presents the CI.
IV. Procedures after establishment
Register for the initial tax return
Register for tax declaration online
Submit the declaration and pay the license tax
Submit notice of application of VAT calculation method
Make purchase procedures, order printing, self-print invoices
Stick or hang the "invoice form 2" at the company headquarters
Fully prepare business conditions for conditional business lines