The proposal calls for a separate 20% tax on crypto earnings and exemptions of any tax on crypto gains, with losses carried forward for up to three years.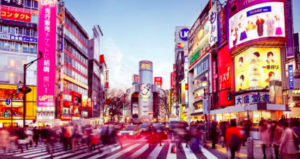 The Japan Crypto-Asset Business Association (JCBA) and the Japan Crypto-Asset Exchange Association (JVCEA), released a tax reform request that calls for lowering taxes for individual investors on crypto earnings.
The proposal calls for a separate 20% tax for individual crypto investors with provisions to carry forward losses for three years from the following year. The proposal also calls for the same tax structure to be applied to the crypto derivatives market.
The 20% separate tax on crypto earnings with an exemption on unrealized gains would prove to be a big relief for crypto investors in Japan who currently face taxes of up to 55% on their crypto investments.
Crypto taxes were the focus of several governments around the globe this year, with many countries implementing high tax slabs while others moved to abolish or delay it due to a lack of clear regulations.
India imposed a 30% tax on crypto gains in April this year, while Thailand scrapped its 15% crypto tax proposal and even exempted traders from 7% VAT to encourage crypto adoption in the country. Similarly, South Korea postponed its 20% proposed crypto tax policy to 2025.
Source: Cointelegraph